Rabbi Schneider - A Profound and Deep Revelation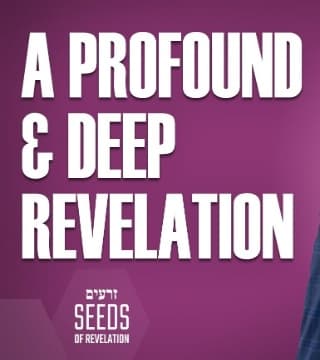 TOPICS:


A portion of scripture that some of you are familiar with, if not many of you, that's one of the most profound cutting edge, deepest revelations in the word of God comes from David in Psalm 139, I'm gonna read verses one through six, hear the word of God and consider as I'm reading, then we'll talk about it. David says, "oh Lord, you have searched me and known me". Just think about that for a second. God, he is searching your heart. He knows every thought that your heart thinks every thought that comes to your mind. Every impulse of your personality, he knows, "oh Lord, you have searched me and known me". God knows you wherever you're at right now, God sees you. He knows you. He's with you.

David continues, "You know, when I sit down and when I rise up, you understand my thought from afar, you scrutinize my path and my lying down and are intimately acquainted with all my ways". God is so close to us and he loves us so much. Think about what David's saying. You're intimately acquainted with all my ways. I mean, he knows you better than your closest friend. If you're married better than your spouse. He knows your thoughts. Even when you're not speaking them out loud. Your husband or wife doesn't know your thoughts. Your closest friend doesn't know every one of your thoughts, but Father knows every one of our thoughts, even before there is a word in my tongue before Lord, before that Lord, you know it all before there's a thought that comes forth from his tongue, the Lord knows it.

Listen to this next beautiful word. David says "you have enclosed me behind and before and laid your hand upon me". Let me read that again, cause I love it so much. To feel safe. Don't we need to feel safe? Listen to what David says, "You have enclosed me behind and before and have laid your hand upon me". I mean, our lives are completely sealed in the Holy Spirit. The world that we live in seems so dangerous and the dangers are real if we don't have the Lord. But in the Lord, he's enclosed us all around in his hands upon us. He loves us and is intimately acquainted with all our ways and every thought we have. Finally David says "such knowledge is too wonderful for me".



Father we just wanna thank you for loving us, help us God to absorb the truth and the revelation that David had a grasp of, help us to know how much we're loved, how deeply cherished we are, how close and intimate you are with us and help us to know Father, as David said that we're enclosed in front and in back and all around that your hand is upon us, that we're sealed in the Holy Spirit. Yeshua Lord Jesus, we wanna thank you for coming and rescuing and saving us for the Father.