Priscilla Shirer — What Men Wished Women Knew?
Watch
Audio
Download
Subscribe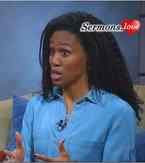 Men are just misunderstood. Or is it that women are just not clear on what men wished they knew about them?

In this episode, Priscilla Shirer will discuss just what it is that men wished women knew about them and how this plays into the interactions with each other.