Joyce Meyer - Getting the Most Out of Life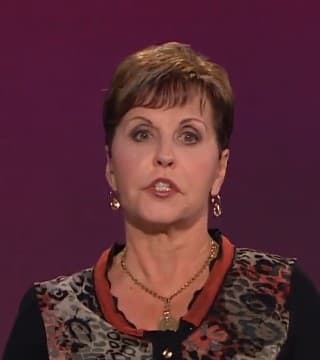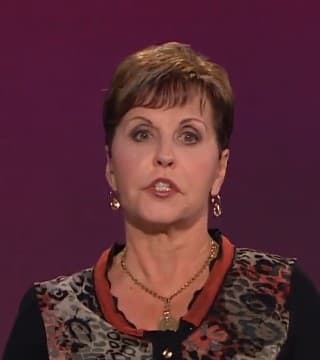 I want to talk to you this afternoon about getting the most out of life. Getting the absolute most out of life that you can. Being preoccupied with all the things that we don't like about ourselves or all the things that we think are wrong with us keeps us self-focused and self-centered. Do you know that? Sitting around thinking about everything that's wrong with you is not a holy thing. I think religion sometimes almost makes us feel like it's good to feel bad about ourselves. Well, we should grieve over our sins but we should also receive forgiveness for them and then just go on. And if you don't do that, there's just no way you can help anybody else.

I want to tell you a story that my daughter shared with me this morning, that happened to her and she told me that it was fine for me to share it. She's here in the middle of this conference, she's my daughter, which means, maybe even in her mind and other people's mind, she should behave even extra special good. And she had a little fit yesterday. She got upset, really upset about something with herself but then she kind of took it out on her kids by getting frustrated with them. Do you ever do that? When you're really frustrated about this, but you're not ready to deal with that, so now you take it out on somebody else, because really God's trying to deal with you inside. Man, I did that for so many years.

So, Sandy's had a history in the past of having a lot of problem with condemnation, a lot of problem with legalism, lot of works of the flesh and God is really done a great work in her in the last, I'd say, couple of years in particular. And I've seen it, I've witnessed. He's really set her free from condemnation. And when I say you're free from condemnation, that doesn't mean that you're free from ever doing anything wrong, but it does mean that you finally get it. You're like, okay, I'm no surprise to God, He knew what He was getting when He got me. I love God. I'm not where I need to be, but thank God I'm not where I used to be. My goal is to get up every day and just make a little bit of progress. And even if I have a day where I seem to go backwards, or maybe another day when I need to go backwards I'm not going to let that stop me. I'm just going to keep on, keeping on until I reach the place that Jesus wants me to be.

She said, "Here's what happened," she said, "Yesterday after having that episode," she said, "now I'm almost at the dome". So, getting ready to come in here and how are you going to feel? What are you going to do? So she said, "Because of what God's been showing me I asked my girls to forgive me, I took responsibility". And I think that's so important that we learn how to take responsibility for our bad behavior and stop blaming it on everybody else, including the devil. Amen? Just because I act like the devil doesn't mean that it's the devil's fault. Amen?

So, she's now learned, she's repented, she asked God to forgive her. Told her girls she was sorry. And she said, "I walked into that dome and I didn't have one ounce of condemnation". And she said, "Now here's what happened". Before she got through the dome, walking through here, four different opportunities presented themselves to pray with somebody, encourage somebody, minister to somebody, pray with somebody else. And she said, "I know that I know that I know that I know that if I would have walked in here condemned that I would have totally missed those opportunities because I would have been so self-focused that I wouldn't have even realized the needs of these other people".

Now, that's what I'm talking about. That's why we've got to come to the point where we stop all this nonsense. And we get about God's business. So, you're all good. Last time I'm telling you today. You're amazing. This is it, this is your last chance, get it! You're amazing. You're wonderful. You're awesome. You're saved. You're right with God. You're talented. I mean, God's got a good plan for your life. Now, we're going to talk about how to get the most out of life. Now that I know who I am in Christ... This is all done. How many of you get it? This is finished. Jesus has fixed me up, amen?

Alright. God's not mad at me. He's going to work with me. We can't wear God out, Priscilla told us that. How many of you are glad to know you can't wear God out? He's got more patience than you've got problems. I like that. O, now the question is that I have to leave you with is so, now that Christ has done this for us, what are we going to do through Him? What are we going to do for Him, I mean. Are we going to let Him use the rest of us? Are we going to let Him think through our mind? Work through our wills? We've got to learn to feel what He feels and want what He wants and then let Christ be seen through our actual bodies so we can be a blessing to other people. We spent all weekend talking about what Christ has done for us, now the question is what are we going to do for Him? What are we going to do for Him?