Priscilla Shirer and Joyce Meyer — God Is Not Mad At You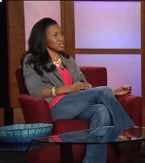 Many Christians struggle to reconcile their perception of God as both a loving parent and a stern judge. It's important to remember that God's anger is directed toward our sinful behavior rather than toward us.

In this conversation from Joyce Meyer and Priscilla Shirer you will learn that God Is Not Mad At You! God loves You! God is always on your side!