Derek Prince - The Rapture Is Followed By The Judgment Of Christians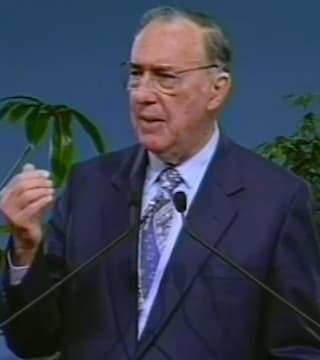 TOPICS:


The rapture is followed by the judgment of Christians. Some Christians don't realize it but we will be the first to be judged. Peter said judgment must begin at the house of God. What is the house of God? The church. 2 Corinthians 5:10. We'll come back to this when we speak about eternal judgment but let's look here for a moment. 2 Corinthians 5:10: For we, Christians, must all appear before the judgment seat of Christ. The word translated appear means actually 'to be made manifest'.

I think it's a very frightening word. Everything about us will be totally known, there'll be no secrets. We'll all be made manifest before the judgment seat of Christ. The judgment seat in Greek is bema; it's what a Roman official sat on when he conducted judgment. That's what Pontius Pilate sat on when he judged Jesus. There's a different scene there's a great white throne for the judgment of the remainders. This is the judgment of Christians. And please bear in mind, Romans 8:1: There is therefore now no condemnation to those who are in Christ Jesus. It is not a judgment of condemnation. It is a judgment to assess the quality of our service and to give the appropriate rewards. Paul says we must all appear before the judgment seat of Christ: That each one may receive the things done in the body according to what he has done, whether good or bad.

And notice there are only two categories, good or bad. John says in the first epistle all unrighteousness is sin. Anything that is not righteous is sinful. It's like if somebody asked you to illustrate the word crooked. The way I would do it is this; I'd show them a straight line and say anything that deviates from that line is crooked. It may deviate by one degree or it may deviate by ninety degrees but it's crooked. And that's how it is with righteousness. Anything that is unrighteous is sinful. Anything that is not good is bad. There's no middle ground. This is a deception of the enemy which he has foisted upon the church: Well, I'm not doing what's right but I'm not really doing what's bad. That's not possible. It's one or the other.