Tony Evans — Restore One Another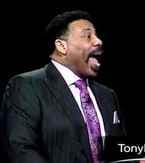 In our individualistic society it is easy to lose sight of the fact that Christians are bonded together in a relationship of unity as members of one another (Romans 12:5).

In fact, so critical is this relationship that our horizontal fellowship with the family of God even influences our vertical fellowship with the Father.

In this life-changing teaching series by Dr. Tony Evans, he explores the benefits, blessings and power of living out the "one-anothers" as found in Scripture.