Tony Evans — Jehovah Nissi and Jehovah Tsaba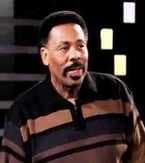 TOPICS:


God's names reveal His character and attributes. As you discover more about God's names, you will discover more about Him. In this powerful teaching series by Dr. Tony Evans, you will learn about seven names of God.

Each message is dedicated to exploring one of His names including Elohim, El Shaddai, Adonai, El Elion and more.