Ravi Zacharias — The Prophet Marries a Prostitute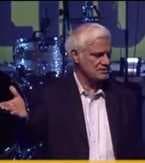 Is love just an emotion to you? Have you ever wondered if God loves you? Or do you feel like you don't deserve anyone's love, especially God's love? Join us as Ravi Zacharias looks at the Biblical story of Hosea to show God's undeserved, but very real love. That's this week on Let My People Think.

When it comes to choosing sermon illustrations, no one is better than God. Not even the world's most brilliant ad man could have thought up the concept that the Lord once used to teach His people a vital lesson. Explore the life and message of Hosea with Ravi Zacharias this week on Let My People Think.