Rabbi Schneider - Hanukkah, The Feast of Dedication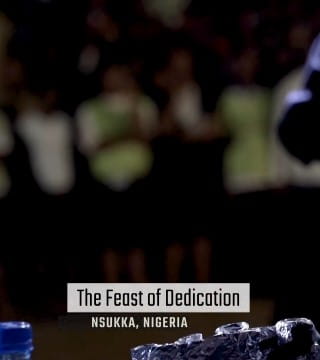 TOPICS:




Well, I've got some very special and exciting news for you tonight. Tonight is a Jewish holiday that Jesus celebrated. Tonight is the first night of Hanukkah.

Now Hanukkah is Hebrew for the English word "dedication." In John 10:22, we read this: "The feast of the dedication, Hanukkah took place in Jerusalem... and Jesus was walking in the temple."



Hanukkah is a feast that Jesus celebrated. Jesus celebrated it, we're going celebrate it.



Baruch ata Adonai. Eloheinu, Melech ha'olam, asher kid'shanu b'mitzvotov, v'tzivanu l'hadlik ner, shel Hanukkah.