Rabbi Schneider - The Rainbow Color Connection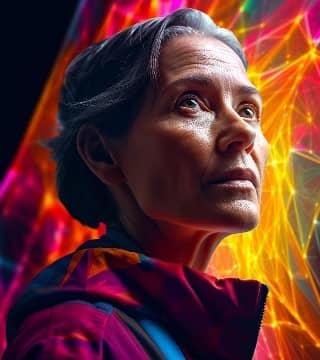 TOPICS:


What is a rainbow? The first thing that we should state is: all the colors of the rainbow are contained in white light. What happens is, is that as the light from the Sun hits the rain droplets, or the water droplets, the water droplets in the rain act as a prism that divides the white light into the seven colors of a rainbow.

To say it another way: Rain droplets act as prisms that divide white light into the Rainbow spectrum.

Now, it's interesting that all colors are in white light. And when we think of the light of God's glory, we think of him as what? Shining white light.

Rainbows and color are very much a part of the visible manifestation of the glory of God. For example, in the Book of Ezekiel, when Ezekiel saw the Lord, this is what he said in Ezekiel 1:28, "He was like the appearance of a rainbow in the clouds on a rainy day, so was the appearance around him. This was the appearance of the likeness", get this now, "of the glory of the Lord".

God made the rainbow, and it's a manifestation of his glory and beauty.