Rabbi Schneider - Mbale, The Shofar's Blow Brings an Anointing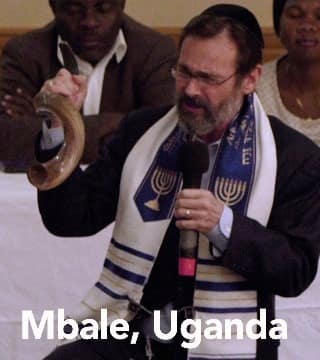 TOPICS:


The Bible says that when the shofar blows it carries a message and the message that it carries is, "Oh sleeper arise". So I believe right now, because I can't do it, only the Holy Spirit can do it. But I believe that as I blow the shofar over you right now, my beloved Ugandan brothers and sisters and I come as a servant in the name of the most holy God. I believe that as I blow this shofar, that there's a supernatural anointing that's gonna come into your heart and into your mind and into your life and it's gonna be the anointing of, "Oh sleeper arise".

So let's stop doing things the way we've always done them and let's affect change. Let's think about what we've been thinking about and let's get up and do things better, because old things pass away and all things become new in Christ Jesus. I want to ask you to stand with me and let out a great shout of faith that your life is about to change as you let your faith out in Jesus' name, as the shofar sounds.