Rabbi Schneider - Nsukka, Let's Celebrate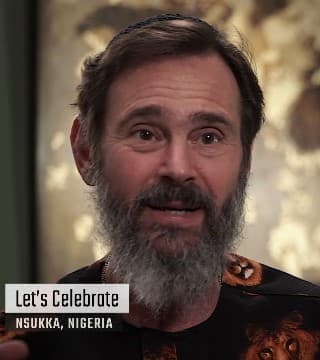 TOPICS:


It's really interesting the way the anointing works, because on Thursday and Friday, I was very somber in my spirit, but on Saturday, it was like a different anointing was on me. It was like there was an anointing, let's celebrate. So I taught them some Hebrew songs, which they loved so much.



Henei ma tov umanaim. Shevet achim gam yachad.



I'm in the middle of Nigeria, with a culture that has never been exposed to the Hebrew roots of their faith before, and here we are, under the dark of night, gathered together, estimated crowds of about a hundred thousand people, singing with complete freedom and joy, "Hevenu shalom eleichem".

Truly God's promise to Abraham was fulfilled when God said to Abraham, "Through your seed, Avraham, Abraham, all the nations of the earth shall be blessed". Then in the New Testament we read Jesus is that seed. And here we see the seed Jesus brought to Nigeria, praising the God of Israel in Hebrew through Yeshua. An amazing thing to experience.