Rabbi Schneider - Finding God on the Inside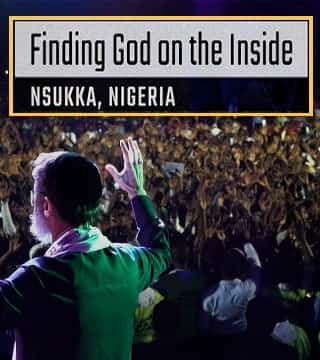 TOPICS:


Too often we're so focused on outward expression, but God is not out here. If we're gonna find Father, we're gonna find Him in here.

How many of you God is really speaking to you about this? I want to pray for you. I want to ask you to come. I'm asking you to come out from the noise, to spend time alone with God every day, in the silence, listening to soft music like this. And as you do these things Father God will still your soul and you'll begin to drink of His Spirit as you learn how to hear His voice and follow Him. I want you to lift your hands.



Father God, in Yeshua's name, I want to drink of Your Spirit. I want to receive You in my life in a deep way. I want to be refreshed. I want to experience supernatural reality. I want to know You God.