Priscilla Shirer — Surviving Hollywood and Motherhood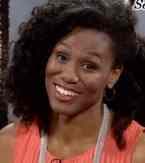 TOPICS:


A beloved actress, writer and speaker, Lisa Whelchel has captured the hearts of fans since she was thirteen years old. For nine years, Lisa starred as Blair Warner on "The Facts of Life" and went on to become a popular author and speaker.

She continues to be in the spotlight and recently participated in CBS's "Survivor: Philippines" hit series. Join Priscilla Shirer and Lisa Whelchel for this fun episode of The Chat!