Michael Youssef - Have You Recently Come to Christ?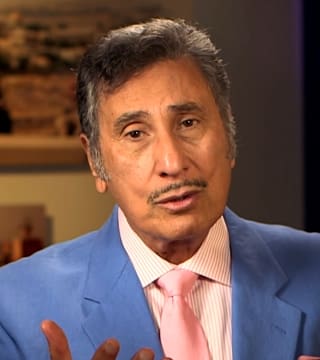 Hello, my friends. I want to speak to all of you who have given your life to Jesus Christ in the last several weeks in response to our invitation to call us or email us or get on the website. I want to thank God for you. I want you to know that I rejoice with you and I welcome you into the family of God.

You know, Jesus said something so amazing to me. He said there is more rejoicing in heaven when one person, just one, repents and turn to the Lord. So I know there are more than one out there, and I'm speaking to you right now to encourage you. I want you to get in the Word of God and start praying and spending time with the Lord one on one, and then call us again.

If you need some help, we have some wonderful pastors who will be able to help you, encourage you, motivate you, maybe give you some resources that you need as you grow in your faith in Christ. Thank you and God bless you; and if I don't see you this side of heaven, we will meet in heaven, God bless.