Michael Youssef - Why Did God Create Man in the First Place?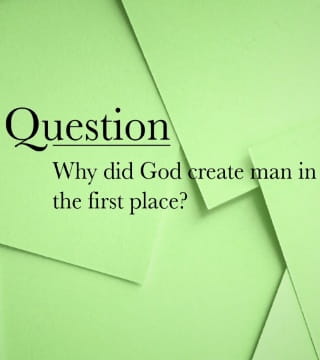 Well, you know, the Catechism says that God created man to fellowship with him, and enjoy him forever. And that is why God created man, out of love. That he wanted man to know him as a companion. And that is why man was created uniquely from all the other created being. He created him in the image of God that is rational abilities, thinking abilities, all of these things are the characteristics of God that he gave to men and women.

And that is why we are created uniquely by God to fellowship with God. But then, of course, there are men and women who reject him. And that is the sad part that he is inviting everyone to come to know him. And to know his amazing grace, and love, and mercy, and delight themselves in him.