Michael Youssef - Does God Predestine People to Hell?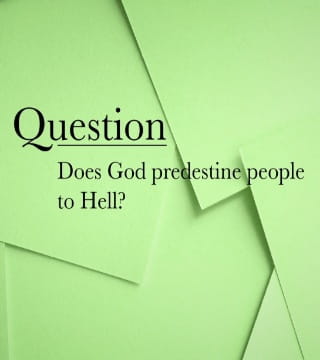 TOPICS:


Does God Predestine People to Hell? Absolutely not. God does not predestine people to hell. As a matter of fact, when people say, "How can a loving God send people to hell"? I say God is not gonna send anybody to hell; they're gonna send themselves to hell.

God is opening the opportunity for everyone whomsoever comes. He gave us freedom. He gave us the freedom of choice. God loves us so much, respects us so much than to manipulate us.

And so, he said, "Whomsoever, whomsoever comes," and so whomsoever comes is already known to the mind of God but it doesn't make any difference to the individual. He or she choose either Christ or reject him, and those who reject him, it's very clear that they will experience the torment of eternity in hell. God doesn't send them there.