Michael Youssef - How Do Believers Stay The Course in a Discouraging Culture?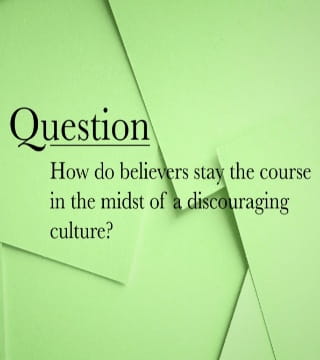 TOPICS:


The problem with us in the west is that we somehow believe that we are entitled to have happiness, and that we have wealth and prosperity, but the Bible said, Jesus said in the world you shall have tribulation. As a matter of fact, the disciples were rejoicing that they were privileged to suffer for Christ.

So, what I want all the believers to understand that suffering for Christ is not a novelty, it's a reality. In fact, it is expected. Paul said to Timothy, everyone who seeks to live a godly life will, not may, will be persecuted. And so, don't be surprised at the pressure of culture, at the persecution of culture, but as you walk with Christ and you spend time in intimacy with him, he's going to empower you. He's going to pour his power, his strength, and his love through you to walk as what I call a live fish.

A live fish swims agains the current. The dead fish they will go with the streams. So, I want to encourage you to be a live fish. Swim against the current of culture and God bless you as you do that.