Michael Youssef - The Evidence that Jesus Is Real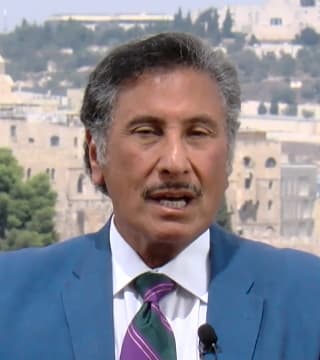 You know, it is fashionable that so many people now, even in pulpits, they say, "Oh, the Bible is just filled with fiction and these are just tales and myths". You come here and you walk where Jesus walked. And you see the evidence of his death, resurrection, and ascension. Mount of Olives just behind me. And you know it is not myth. Jesus came from heaven. He coexisted with the Father before all worlds and yet he humbled himself.

Paul said "He did not grasp his equality with the father. He handed and laid aside the splendor of his majesty to come and live, and walk, and heal the sick, and raise the dead, and minister, and serve". He said, "The Son of Man did not come to be served but to serve". And then he gives his life as a ransom.

The Bible said, "Without the shedding of blood there can be no forgiveness of sins". It's from the very beginning. And so he comes, here is the evidence that Jesus is real and he wants to come into your life today to receive you as his own child, to forgive your sins, and to assure you of eternal life with him forever.