Michael Youssef - How Can We Effectively Witness to Muslims?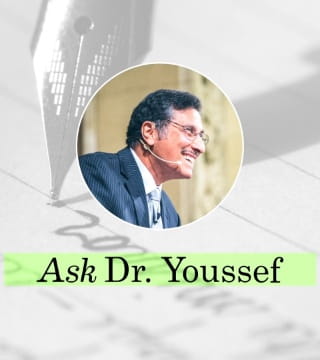 Jane Robelot: Hi, Dr. Youssef, Jane Robelot from Greenville, South Carolina. How can we effectively witness to Muslims even if we don't feel like we have a great deal of knowledge about Islam?

Dr. Michael Youssef: You know, learning about Islam is good, but let me assure you that the power of witnessing is in the person of Jesus Christ. The Lord Jesus said, "When I'm lifted up, I draw men to myself". When you share with a Muslim, or anybody for that matter, how you as a sinner was forgiven all of your sins and assured of eternal life because of the sacrificial death and resurrection of Jesus Christ, that is the power of the gospel, and therefore, you don't have to have a lot of knowledge to be able to say, like the man in John chapter 9, "I was blind, but now I see," and let God do the rest because only God the Holy Spirit, does the converting, only God the Holy Spirit, open blind eyes so that people can see that they're sinners and need a Savior, and so, my advice is, you share Christ unashamedly, unhesitantly, and let God do the rest.