Kay Arthur — The Party's Over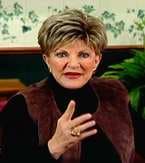 Down through the generations there have been many songs written about parties. One was The Party Is Over My Friend. Another one was It's My Party and I'll Cry If I Want To.

The other one was The Party's Over, Turn Off the Lights, My Friend. What about parties? What does God say about parties? Well, I want to take you to a party, a party that soon ended in a very dramatic way. It's a party you won't forget.