Kay Arthur — Lions and Leopards and Bears, Oh My!
Watch
Audio
Download
Subscribe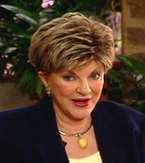 Surely you've seen the Wizard of Oz. You saw Judy Garland playing the role of Dorothy as she went in her ruby shoes up the yellow brick road. Where was she going?

She was going to see; I'm off to see the wizard, the wonderful wizard of Oz. But what happened along the way she met lions and tigers bears, oh my. Today we're going to meet lions and leopards and bears and a dreadful beast, all telling us about our future.