Kay Arthur — Handwriting on the Wall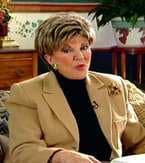 O beloved, what have you done with what God has given you? What have you done with your gifts and your talents and your abilities? What have you done with all those things that you were taught about the Word of God?

Are you living accordingly or have you turned around? Have you walked away? O beloved, haven't you seen the handwriting on the wall? Don't you know where it will lead? It will only lead to destruction.