Kay Arthur — Resurrection Peace that Gives Us Hope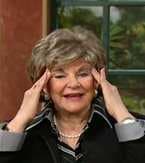 Are you overwhelmed my friend? Are you overwhelmed because you're looking at the situation as it is now and there seems to be no hope? There seems to be no way out and turmoil is stirring in your breast and you think I'm not going to survive.

O Beloved, listen to me carefully, you can survive. You can survive because there is a resurrection and I want you to understand what that resurrection of Jesus Christ brought to you for today to take you into tomorrow.