Kay Arthur — The Straight and the Narrow Way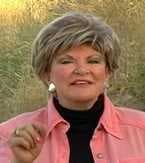 O Beloved, do you feel like you're out of sync with the culture? Do you feel like your life compared to the world is so narrow? You're not zooming down that broad freeway but you're taking a narrow path?

You're taking a path of righteousness that makes you out of sync with the culture. You've chosen a way of righteousness and the world looks at you as if you are crazy. O Beloved, you're not. You've chosen the narrow way that leads to life. Don't get off the path. We'll talk about it today.