Kay Arthur — Jesus: Man As He is Supposed to Be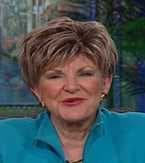 Let me ask you a question my friend. Do you feel as if there's something missing in life; that you haven't really grasped what life is all about? Well let me ask you a question.

How many times have you been born? You say, come on Kay, I've been born once. Everybody's been born once. Oh there is a physical birth and there is a spiritual birth. And it's the spiritual birth that makes the difference.