Kay Arthur — Blessed Are the Righteous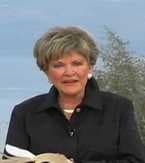 I'm standing on a mountain overlooking the Sea of Galilee in the land of Israel, it is called the Mount of Beatitudes. This is the famous place where Jesus taught the Sermon on the Mount.

O Beloved, it was a life-changing message, it was one that astonished people. Come with me and together we'll study the Sermon on the Mount.