Kay Arthur — What Advantage Does the Jew Have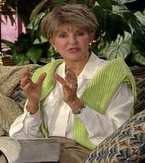 TOPICS:


We're studying the book of Romans and at this point in this book we are about to confront sin. We are about to see what it's all about and we're about to see who are sinners.

And the question is, do you qualify? What would you do if I said to you: you are a sinner? Would you get mad or would you agree with that? What does God say? We'll look at it today.