Kay Arthur — The Power to Live Through the Gospel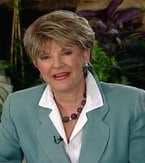 Do you ever get angry because what someone else has done is not right towards others? They shouldn't have done it. They shouldn't have acted that way. It was cruel. It was mean. It was evil. And it's a righteous anger.

It's an anger that God can relate with, because God gets angry. God gets angry over things that destroy and distort men's lives. We'll talk about it today.