Kay Arthur — The Much More of Our Justification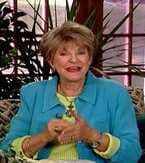 Life is hard. It's Difficult. It's painful. And yet you know what? God says that we're to rejoice. And you say, "What is there to rejoice about? My spirits are down, I'm in despair, I'm without hope."

Oh, Precious One, listen, if you belong to Christ, you have everything to rejoice about no matter what the circumstances are. Remember that whatever you're going thru that this is not the end of the story because the end of the story for you and for me, if we know Jesus Christ is glory.