Kay Arthur — Ten Considerations Before You Vote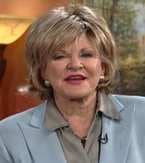 Who do you want to be the next President of the United States of America? Don't tell me "I want a Republican." Don't tell me "I want a Democrat."

Which of those two candidates is most suited to lead America into the future, to handle any crisis that comes our way? Today on "Precepts for Life" I'd like to give you ten things for you to consider before you make your choice.