Kay Arthur — Measure Up to God's Standard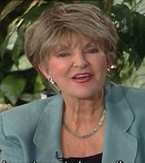 How can you expect any man to measure up to God, to measure up to His standards, to measure up to His commandments? I mean we might as well forget it. It's impossible.

The more I try to be good, the more I find out that I cannot be good so I might as well give up and live life the way I want to live it, but it's not true. It's not biblical and you're going to see the answer today.