Kay Arthur — Beliefs Manifested Through Lifestyle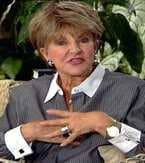 Do you realize that there is a time coming when there is going to be a fear of God before our eyes? If you believe that today, if you believe that you are accountable to God.

Would it change the direction of your life, would it change the quest of your life, would you stop being selfishly ambitious for yourself and would you seek in a way, to honor God as God? There's a day coming. We need to be ready.