Kay Arthur — Principles of Warfare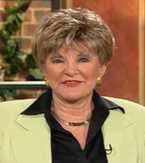 Are you in a warfare, Beloved? The question is, in this warfare are you going to know victory or are you going to be defeated? I think a lot of it has to do with understanding who your enemy is and understanding who God is.

And that's what we wanna talk about today. We want you to understand God's precepts for life so that you can win the battle over the enemy. It's something that you need to know.