Kay Arthur — Self-Deception and its Consequences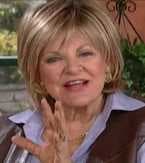 Have you ever been deceived? Don't you absolutely hate it? I hate being deceived. But what is worse is, I hate being deceived when I could have done something about it, when the deception was because I was blind, not because somebody had blindsided me.

We're going to talk about being deceived and the consequences that come from self-deception. You don't want to miss a precept of God's Word.