Kay Arthur — Plans for Welfare, Not Calamity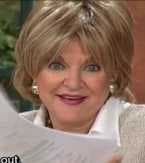 Are you familiar with that wonderful verse that people love to quote, Jeremiah 29:11? "'…I know the plans that I have for you,' declares the LORD, 'plans for welfare and not for calamity to give you a future and [to give you] hope.'" (Jeremiah 29:11)

We love Jeremiah 29:11. We grab it; it's ours. But do we know the context in which it was said? And do we know how the truths of that verse can become ours?