Joseph Prince — Find Freedom from Every Bondage and Addiction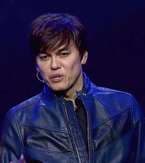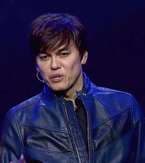 TOPICS:


The sum total of the law is thou shall love God with all your heart, all your soul, all your might, all your strength. Has anyone done that? Even David failed. The law condemns the best of us. Grace saves the worst of us.

So, after 1500 years of putting man under the law, even the best of them could not love God with all their heart, all their soul, all their mind. And God says, "Enough. Now, watch me. I'm going to love you with all my heart, all my soul, all my strength." And he gave his life for us on the cross. So today, we are no longer under law, but under grace.

He says, "You are my beloved Son. In you I am well pleased." Embrace it, receive it, relish it, treasure it. Nourish upon it, feed on it, enjoy it, drink it in. Even when you don't feel it, believe in the love. We have known and believed the love that God has for us.

Who are you that the Son of God should bleed and die? I salute you, who are you? Do you realize who you are? You are the one whom he loves.

God's love for you is a constant. Come on, a constant. So, fix your eyes on what is constant, unshakeable, unmovable, and you'll be stable, you'll be strong, you'll be settled, amen. You be a strong believer!