Joseph Prince — Rest Till Your Enemies Become Your Footstool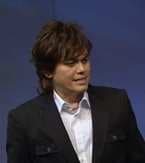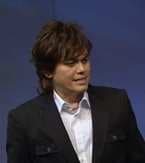 If you don't believe, God has no problems whatsoever. He can afford to wait. He has been around for a long, long time. He never calls himself I Was or I Will Be. It's always I Am. He's always--he's been around long before the worlds were made.

So, you don't think for one moment that God desperately needs you to be in the land. It's for your sake that you believe him. Trust me, if you don't believe, God can wait until your children makes it.

Or your grandchildren, he will wait until he finds that believing generation. May New Creation Church now, today, be among the new generation. Hallelujah! Shout amen!