John Bradshaw - What Do You Do With a Scoundrel?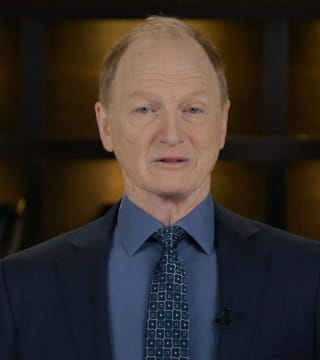 TOPICS:


What would you do with scoundrel, a lier or a swindler, a con man, a cheat, a low life? Usually you don't have to worry, because the justice system typically decides. But what does God do with that type of character?

You know, what Jacob did to his father was reprehensible. Isaac was old and feeble, and at the time of his life when his children should have been honoring him, but Jacob deceived a poor man over something very significant. So, does God throw the book at Jacob? No, he does not.

God says to Jacob, "Behold, I am with you and will keep you wherever you go, and will bring you back to this land: for I will not leave you until I have done what I have spoken to you", Genesis 28:15.

God wasn't done with Jacob after his failure. Now, when you fail, don't waste a moment thinking that God is done with you. I'm John Bradshaw, for it is written.