John Bradshaw - What Would It Be Saying About God?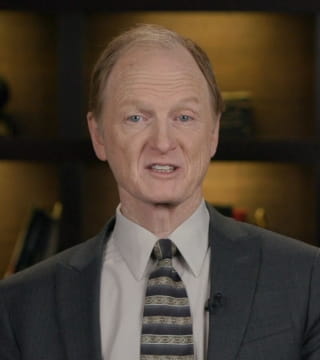 TOPICS:


What would it be saying about God, if he dispensed forgiveness without deliverance? What if God's plan was that saved people were not transformed? First John 1:9, "If we confess our sins, he is faithful and just to forgive us our sins and to cleanse us from all unrighteousness".

But too many people claim the forgiveness without claiming the cleansing. Giving up sin costs something, sometimes something you like. You get used to being irritable, you enjoy your wine or your luster, you get used to lying, you don't want to give it up. If God can't deliver you from the sin that besets you, that would mean God forgives us from sin which causes death, but leaves us in sin. That he frees you only to leave you enslaved.

No, God offers you deliverance, and if you want it, if you claim it, you can experience it. You can experience deliverance through the power of Jesus. I'm John Bradshaw, for It Is Written.