John Bradshaw - Solomon's Other Secret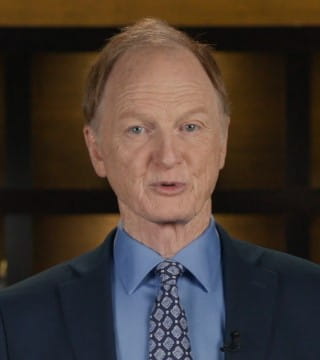 TOPICS:


When he came to the throne of Israel, Solomon couldn't have been more blessed. He was given great wisdom, Israel prospered, and the man whose God-given name, Jedediah, meant beloved of the Lord, was a model leader. So what happened that led him to marry hundreds of women and sink into paganism and oppress his people? Nothing that will surprise you, 1 Kings 11:4 says, "His heart was not loyal to the Lord his God".

When the temple was dedicated, God sent fire from heaven, and the glory of God filled the Lord's house, but in his heart, Solomon departed from God; he yielded to sin until it overtook him completely. You might ask, if Solomon couldn't stand for God, how can I well? You can, Solomon departed from God in his heart do that, and you'll crumble as he did but yield your heart to God, and you'll stand faithful like he did not; I'm John Bradshaw for It Is Written.