John Bradshaw - Swallowed by a Whale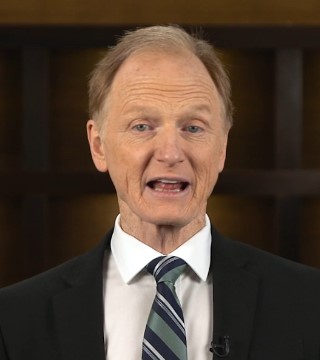 TOPICS:


In what may be the ultimate, 'I told you it could happen,' a man diving for lobster recently off Cape Cod, Massachusetts, was swallowed by a humpback whale. It was dining on fish and evidently didn't mean to swallow the man, he said it was completely black inside the whale and he was certain he was going to die. He was in there with scuba gear on for 30 or 40 seconds, according to the Cape Cod Times and he struggled about until the whale came to the surface and spat him out.

Incredibly the same man once survived a plane crash in which several people died, his encounter with the whale suggests to us that we really can believe the stories in the Bible.

Psalm 119:160 says, "The entirety of your word is truth, and every one of your righteous judgments endures forever," and I would say Amen to that. I'm John Bradshaw for It Is Written.