John Bradshaw - Don't Make That Mistake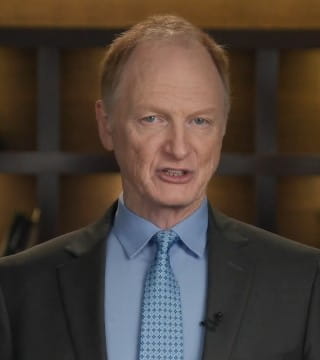 TOPICS:


During a series of gospel meetings, I asked a church member who a certain man was, and she said he'll never give his heart to Jesus; she was convinced. On the day he was baptized, I didn't have the heart to remind her of what she said. God is able to reach the hard cases; there are people you might think would never respond to the gospel, but you can't know what's going on in a person's heart. When Paul was in prison, the jail keeper of all people responded to the prompting of the Holy Spirit.

Acts 16:33 says, "And he (that's the jail keeper) took them the same hour of the night and washed their stripes and was baptized he and all his straightway". You've never met a person God can't reach, don't make the mistake of thinking that anyone is beyond the power of the grace of God. I'm John Bradshaw for It Is Written, let's live today by Every Word.