John Bradshaw - It Might Not Be All About You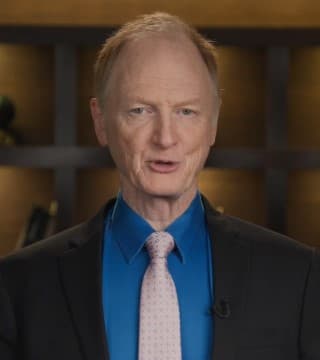 TOPICS:


So why do trials come? I remember reading once that trials are God's workmen to remove the impurities and roughness from our character. Keep in mind that sometimes your trials aren't just for you.

Acts 16:25, "And at midnight, Paul and Silas prayed and sang praises unto God, and the prisoners heard them". Paul and Silas were treated cruelly, but they endured their trial in a good spirit. They prayed and sang praises to God and as the text says, the prisoners heard them. You know the average prisoner in a typical Philippian jail likely wasn't chosen from among the good angels. These were rough men, criminals you'd expect, Paul and Silas were among them for the benefit of the lost men in prison, who might never otherwise have heard a Christian prayer or a song of praise.

So next time you're going through something rough, consider the big picture: your trial might not be all about you. I'm John Bradshaw for It Is Written.