John Bradshaw - Don't Let the Devil Stop You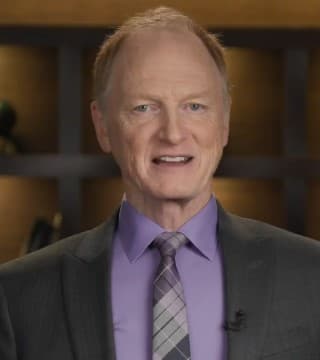 TOPICS:


The great scientist and Christian, sir Isaac Newton once stated that for every action, there is an equal and opposite reaction. While the following is not an example of Newton's third law, it does demonstrate that the devil reacts when he loses what he considers his turf.

Paul cast a demon out of a young woman in Philippi, "And when her masters saw that the hope of their gains was gone, they caught Paul and Silas, and drew them into the marketplace unto the rulers," Acts 16:19.

They weren't interested in light, only interested in money, which is a great motivator. Revelation 18 speaks of the merchants of the earth waxing rich through the abundance of the beast's delicacies.

Paul and Silas intersected with the fury of the devil, but fear of reaction should never lead to inaction, never be shy about kindly representing Jesus. Don't let the devil stop you from doing something for Christ. I'm John Bradshaw for It Is Written.