John Bradshaw - The Verse After the Verse After the Verse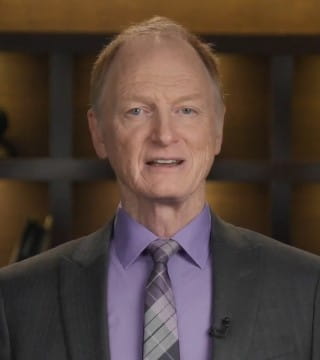 TOPICS:


Right after John 3:16, there's a beautiful verse stating that Jesus didn't come to the world to condemn, but to save. So why then are some people lost and not saved? If God doesn't do the condemning, who does? Let's look at the verse after the verse, after John 3:16.

John 3:18, Jesus said, "He who believes in him is not condemned: but he who does not believe is condemned already, because he has not believed in the name of the only begotten Son of God".

Ultimately the lost condemned themselves. Jesus is the open door between this world and eternal life. If you know that, and you choose to go another path, you're opting for independence from God. God will honor that, but it can't lead to eternal life. Jesus offers salvation from sin. There's not a single good reason not to accept it. I'm John Bradshaw for It Is Written.