John Bradshaw - How Do You Face Difficult Situations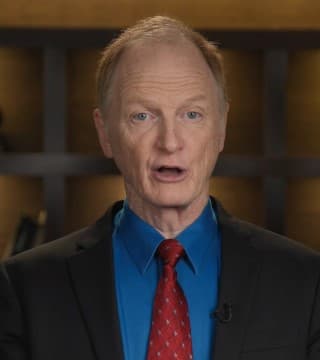 TOPICS:


You have a roof over your head, food in the pantry, family and friends, God willing, good health? That's all good! But where's your assurance? Where's your courage to go on? How do you face difficult situations? No one ever said, "I'm gonna be okay with this major challenge, because I bought nice new clothes yesterday. I'll make it through the stressful situation, because we did the grocery shopping last night". What's your source of moral or emotional strength?

This is Psalm 16:8, "I have set the Lord always before me: because he is at my right hand, I shall not be moved". That's the knowledge you need: that God is with you. And you can have that assurance. When you know you've asked him and yielded to him, you can face anything, knowing that God is with you. With God at your right hand the testimony of the Bible is that you will not be moved. I'm John Bradshaw for It Is Written.