Derek Prince - Eyewitnesses At The Resurrection Of Jesus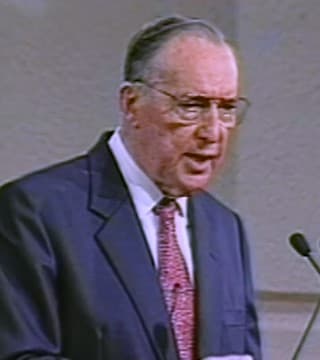 TOPICS:


Then Paul gives a list of human witnesses. That is not irrelevant but it's secondary. We'll just look at that briefly. 1 Corinthians 15:5-8. 4: He was buried, He rose again the third day according to the Scriptures. Verse 5: that He was seen by Cephas (that's Peter)... then by the twelve. After that He was seen by over five hundred... brethren at once, of whom the greater part remain to this present... and some have fallen asleep. This indicates they were probably pretty young when they saw him. After that He was seen by James, then by all the apostles. Then last of all He was seen by me also, as one born out of due time. That's a list of the people that were eyewitnesses of the resurrection of Jesus.

Now according to Jewish law the testimony of any two reliable men was sufficient to establish something at law. But God has given far more than two testimonies for Jesus' resurrection. Incidentally, and this I'll just say because it interests me, Paul says he saw Jesus as one born out of due time - as a premature birth. I've pondered on that for a long while but I really believe Paul was a foreshadowing of the ultimate salvation of Israel when they see the Messiah. But Paul was two thousand years in advance, he was born out of due time. You can disagree with me about that and still be saved.