Derek Prince - Dangers and Safeguards Of Laying On Of Hands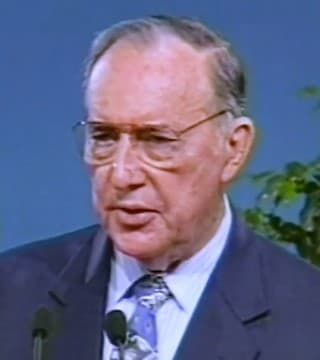 TOPICS:


Now, I've got to deal, hopefully briefly with dangers and safeguards. I have only a few moments. Two dangers which are mentioned. First of all, endorsing someone who is unworthy because when you do that and you make a mess you're partly responsible for the mess they make. The second is what I call spiritual contamination. You may lay hands on somebody to pray for deliverance from an evil spirit but you have to know how to protect yourself because it can be a two-way transaction. Either you can impart the Spirit of God or that spirit can affect you. The evil spirit.

I remember an occasion when a group of us still in the army laid hands on a man who was suffering from severe depression. We didn't really have the leading of the Lord, we just did it. We all got attacked by depression. We hadn't protected ourselves. So, when you lay hands on somebody you need protection. This is how, with prayer and humility. Be directed by the Holy Spirit. As many as are led by the Spirit of God, they are the sons of God. Be protected by the blood of Jesus. Know how to keep yourself under the blood of Jesus. And bear in mind that Jesus said to His disciples: I give you authority over all the power of the enemy and nothing shall by any means hurt you. Amen.