Derek Prince - Why You Should Be Part Of A Local Church?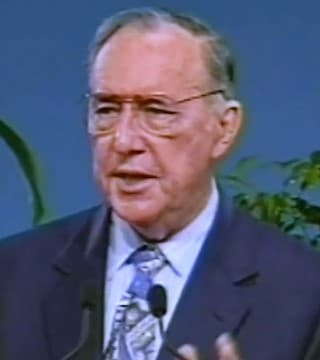 TOPICS:


Now let's go to the New Testament and I want to consider the purposes indicated in the New Testament for the laying on of hands. First of all, to impart healing to the sick. Jesus said when He commissioned His disciples to God in Mark 16 verse 16 and following: These signs shall follow them that believe And the fifth sign was: They shall lay hands on the sick and they shall recover. In other words, laying hands on the sick was a way of ministering God's healing to the sick. In James 5 verses 14-15 there's another ordinance. It says: Is any sick among you, believers? Let him call for the elders of the church and let them pray over him, anointing him with oil in the name of the Lord.

So that's similar, they're to pray over him, they're to lay hands on him but they're also to anoint him with oil. And oil, as I'm sure you know is always a type of the Holy Spirit. So the oil didn't produce the healing but it symbolized the release of the Holy Spirit through that ceremony into the body of the sick person. Now, I just have a suggestion to make. What's the difference between just laying hands on or laying hands on and anointing with oil? I suggest to you, and this is just approximate, that the laying on of hands without the anointing of oil was for people who were not members of the church. But for members of the church the ordinance included anointing with oil. And again I want to point out to you that the New Testament indicates that normally every believer should be part of a congregation for he says, Is any sick among you Christians? Let him call for the elders of the church and let them pray over him, anointing with oil.

If you go to one church on Sunday morning and another on Sunday evening, which group of elders will you call for? And, if you don't have elders to call for, what will you do when you're sick? See? In other words, the New Testament assumes with various exceptions, that a believer shall be a member of a congregation known to the leadership, recognizing his leadership and having available to him the ministry of the leadership. Just let me mention something else. This is not on this subject but in the book of Revelation, chapters 2 and 3 there are seven messages sent. They are sent to seven churches only to the churches. Anybody that was not in a church didn't get the message.

I feel God wants me to emphasize this. I feel some of you are like the mountain goats, you're way out ahead of the herd and you don't have a shepherd. That's a dangerous place to be. It's humbling to submit yourself to human authority but God blesses the humble and He resists the proud. So, you have to choose. There are exceptions, there are situations where this doesn't apply. But don't be an exception if you should be part of the rule.